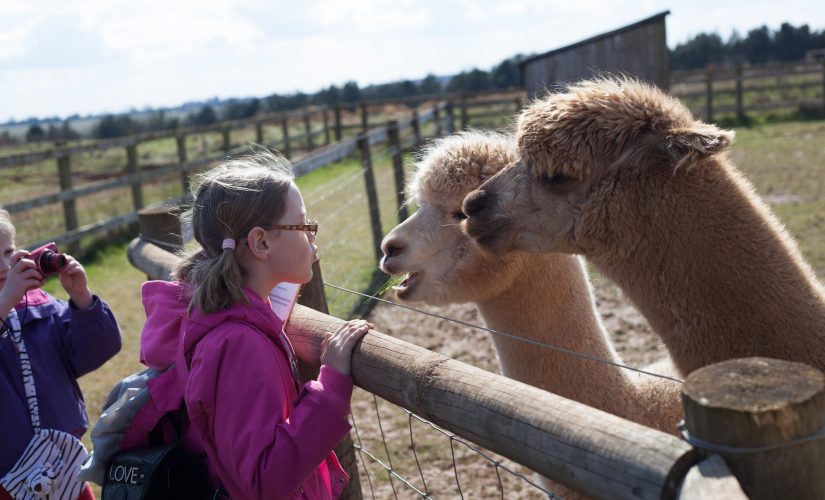 We need your help
Fairytale Farm had to temporarily close on 21st March 2020 and will remain closed for the foreseeable future. Please help us feed our animals during the coronavirus outbreak by donating to our fundraising campaign.
We will not reopen until the Government allows us and we can ensure the safety of our visitors and staff. We do not yet know when this will be.
We need to create an income while we are closed as we have no money coming in. This income will be used to pay for feeding our animals, farriers, hay, water, veterinary treatment, pest control and essential maintenance of the site.
Support us by following one of the links below:
Thank you for your support through this difficult time.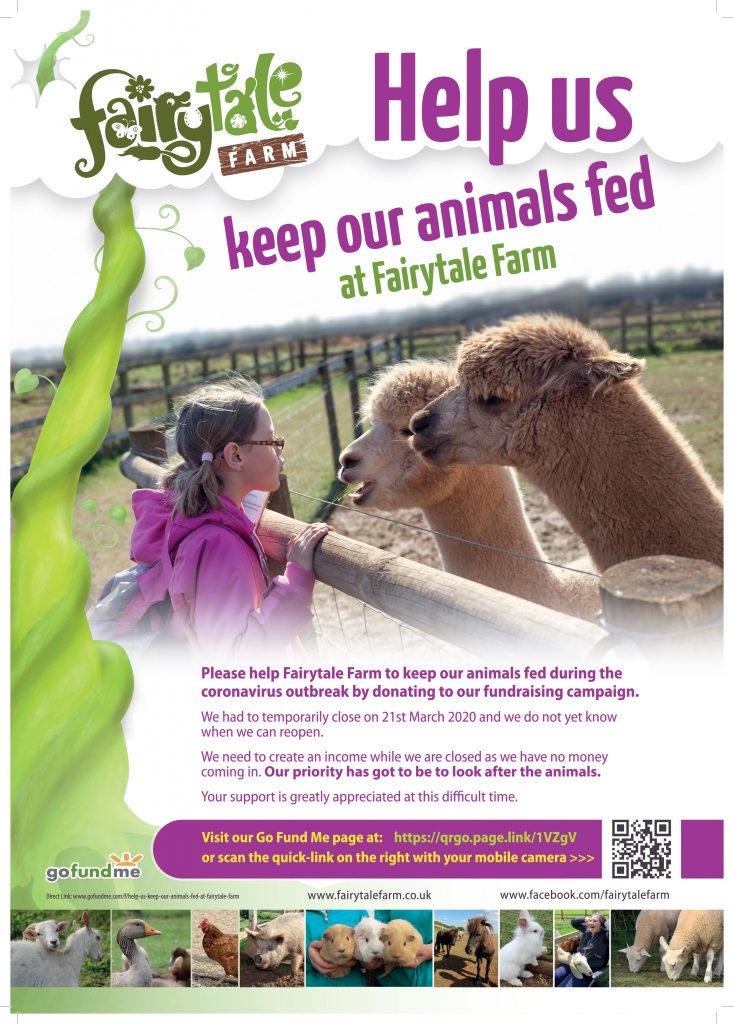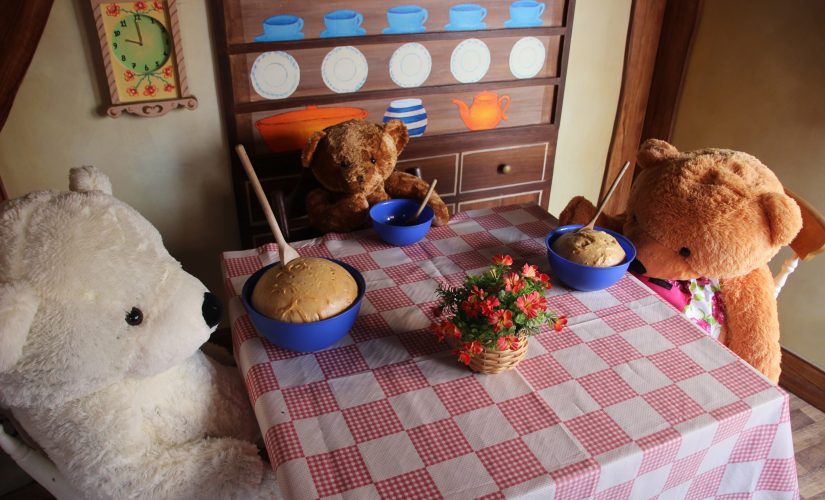 Goldilocks and the Three Bears Egg Hunt
Here is some more fun for the Easter Weekend. Down on the Enchanted Walk is the Goldilocks and the Three Bears interactive display.
Mummy Bear has hidden some chocolate bears around the Three Bears' Cottage for Baby Bear to find during their family Easter egg hunt. Can you help baby bear spot his Easter treats?
To win a free family visit to Fairytale Farm with VIP animal tour, all you have to do is watch the video below and tell us how many chocolate eggs Mummy Bear has hidden around the Cottage. The eggs look like this: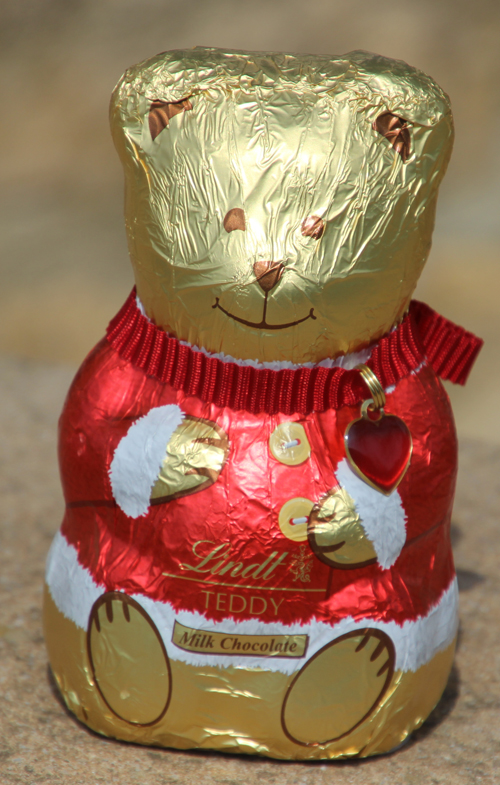 Once you have worked out the answer, just email easteregg@fairytalefarm.co.uk with 'Three Bears' in the subject and tell us how many chocolate eggs you have seen. The competition closes at 9pm on Easter Monday, and the winner will be randomly selected from the correct answers and announced next week.
The family ticket is for two adults and two children, and can be used at any time until Easter Monday 2021. The visit will need to be pre-booked, as it includes the VIP animal visit, and this can be arranged via the easteregg@fairytalefarm.co.uk email address.
Here is the video…
Don't forget to try our Virtual Easter Egg Hunt around our website as well – it's great fun and there is a prize.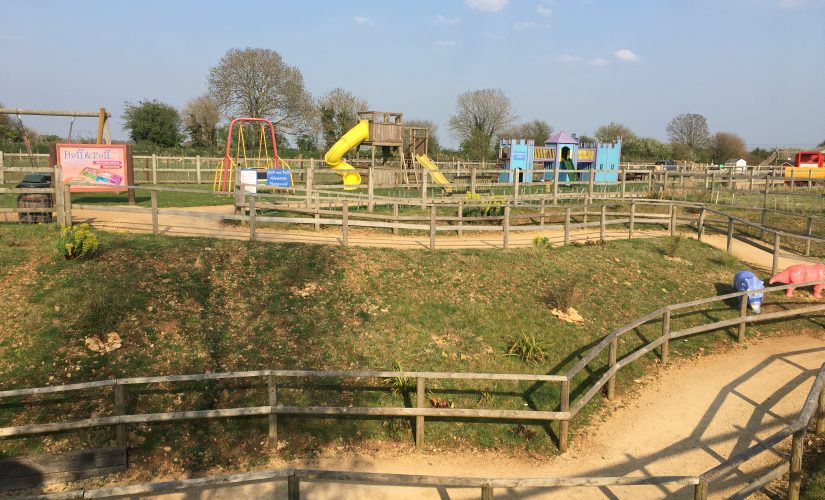 Special Offer: 20% off Annual Passes
2020 has been the most difficult year since we opened Fairytale Farm in 2013. We have just had the wettest February on record and now coronavirus has changed all our lives. This has meant that the Farm has had to close down temporarily.
We need to create income whilst we are closed as we have no money coming in. This income will be used to pay for feeding our animals, ongoing maintenance of the site, paying suppliers and paying staff.
How can you help today?
Pledge your support for us by purchasing for an annual pass in advance – thank you for your support through this difficult time.
We are selling Annual Passes at a 20% discount from their standard price. These passes can be used for one year, but the year will not start until Fairytale Farm reopens after the outbreak. So everybody that buys a pass will get the full year out of it. If the Farm has to close again temporarily because of the outbreak, your pass will be paused so you will not lose a single day of membership.
An Annual Pass gives you unlimited free entry to Fairytale Farm for the entire duration of your membership. Plus every pass holder gets a 20% discount off everything in our cafe and shop, 15% off birthday parties and discounted entry to our Santa's Grotto!
We are also selling Fairytale Farm gift vouchers. A Fairytale Farm gift voucher can be used for admissions, in the cafe or in our shop. It is a perfect gift for any occasion. Buy online and we will post the voucher to you free of charge.
To take advantage of this offer, visit our special Crowdfunding Page, which includes all the special offers. We thank you so much for supporting us while we are closed. This offer closes on 30th April 2020.
Virtual Easter Egg Hunt
Although we're closed for a little while, we thought we'd go ahead with our Easter Egg Hunt as planned, but do it slightly differently. We've hidden six Easter Eggs around our website and all you have to do is find them and tell us where they are.
Enter by emailing easteregg@fairytalefarm.co.uk and one lucky winner will receive a VIP family pass for five people with lunch included at a date you choose before Saturday 31st October.
The event closes at 5pm on Easter Monday and the winner will be picked at random from all of the entries. We'll announce the winner next week.
They look like this. You need to tell us on which page you found each of the six eggs. (The egg below doesn't count!)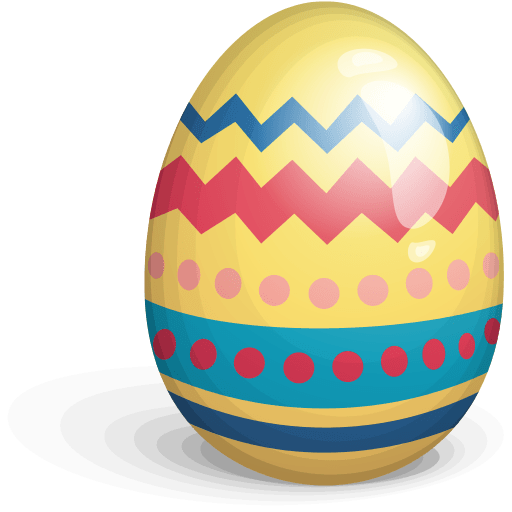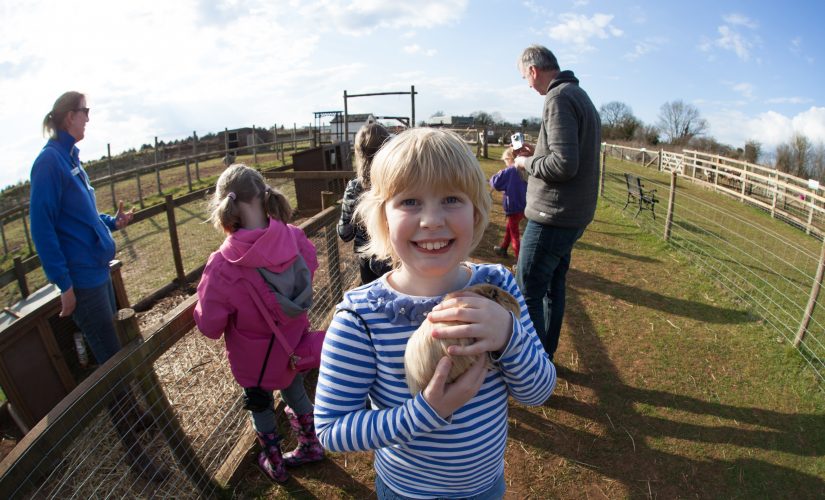 Animal fund reaches £1,000 milestone
Thank you to everybody who has funded our campaign to feed our animals during the coronavirus outbreak.
I am pleased to announce that we have reached the milestone of £1,000 in only 6 days. We are very grateful to everybody that has donated to this fund.
It is important that we reach the £3,500 target as this is what we will need to keep our animals fed and cared for during our likely closed period. So please share this campaign with your friends and family.
Here is a video update when we reached 25% of ur target: https://youtu.be/PxY7Tn-7Ofg
You can donate at our GoFundMe page here: https://www.gofundme.com/f/help-us-keep-our-animals-fed-at-fairytale-farm
Nick Laister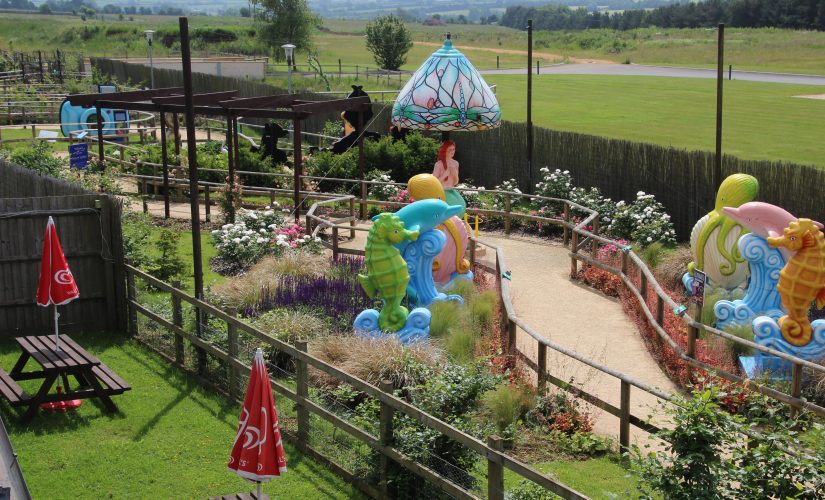 Fairytale Farm is closed
This is a message to all our wonderful visitors, who have supported us since we opened in 2013, through rain and shine.
Following the Government's announcements on 20th March, and with very heavy hearts, we have decided to close with immediate effect to help reduce the spread of the coronavirus. To say we are devastated doesn't come close. This is more than a business, or a job, it's a way of life and we love sharing it with you.
We will feel lost without you around. We have no idea how long this will last but it could be many months. We will keep you updated on our website and Facebook page.
Please be assured that we will reopen and we will be better than ever.
We hope you stay safe through these difficult times and we will be in touch over the coming weeks and months.
We still have to fund the upkeep of our animals whilst closed, and we are running out of money. Please support our GoFundMe page to help us feed our animals over the next few weeks.
Annual Pass holders
Any Annual Pass holders who paid for a year's pass in a single payment, please do not be concerned about the status of your pass. We will be extending these passes for however long we are closed, so you will not lose even one day of membership.
Those who are paying by direct debit, we understand if you need to cancel your pass. However, while the farm is closed we will have no income, so your payments will help us to look after our animals and secure a future for the farm. For those who are able to keep paying their monthly direct debits, and who stay with us until the farm reopens, we will give you free tickets to Fairytale Farm for your family and friends to use to twice the value of your direct debit payments while we were closed. We thank you so much for your loyalty. Any questions, please email info@fairytalefarm.co.uk and we will be only too happy to help.
We are so truly heartbroken to have to make this decision by a situation that is totally out of our control.
See you all soon.
Nick and Nicola Laister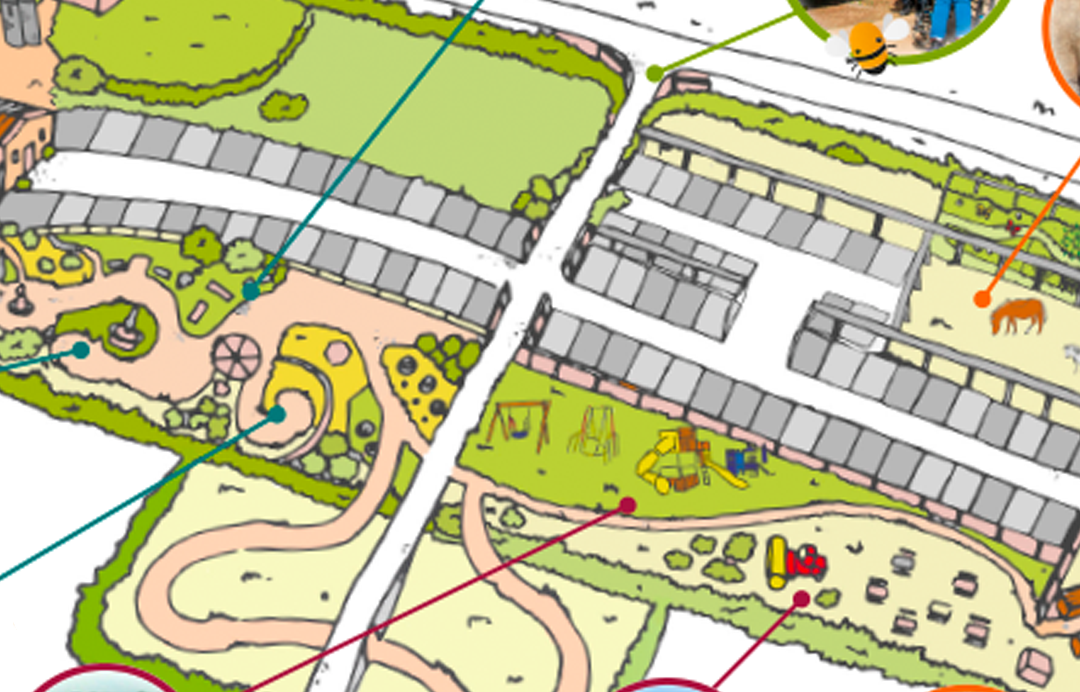 Dont miss a thing. See the latest seasonal events from Fairytale Farm to delight your little ones. From a visit from the Easter Bunny to our themed weeks and half term events. There is always something going on.
Click here