Explore
Fairytale Farm is divided into six main zones: Huff and Puff for adventure play; Enchanted Walk for our fairytale sensory experience; Alfie and Friends, where you can meet our amazing animals and see our brand new duck pond; Jack's Yard, where you can visit Mouse Town, see our Snow White Garden, marvel at Jack's amazing beanstalk and milk Daisy the Cow, play in our sandpit, enjoy our Café and Rapunzel's Kingdom indoor play area; Wilderness Walk area, where you can meander through a range of wildlife habitats and experience our mini world of seasonal senses along the way; and the gradually developing Fairy Dell area, with our all-new Weather Fairy to meet.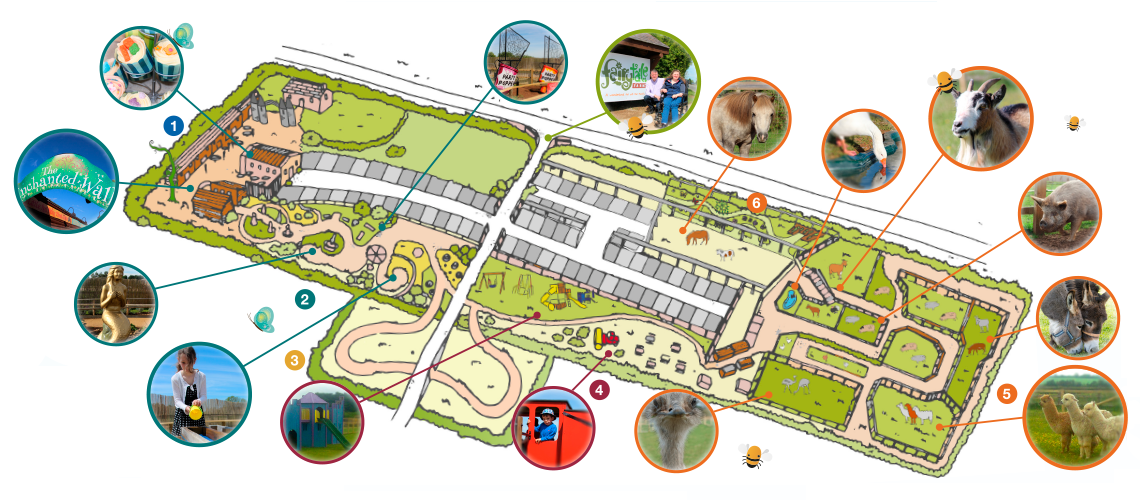 There are a whole host of new attractions at Fairytale Farm opening in 2022, with our biggest ever investment in new developments:
Explore our magical new indoor play area, Rapunzel's Kingdom, themed around a fairy tale forest, with castles, slides and fairy houses to visit, role playing and interactive features. Now open!
Climb into our brand-new Combine Harvester, with two levels, multiplay activities and a slide; it is perfect for imaginary farm play. Now open!
Open now: Step inside our new Musical House. Operate the fairground organ or the brass band – everything is people-powered!
New for Summer 2022 is our brand new dinosaur-themed area, Dino Valley, with a collection of life-sized (but very friendly) dinosaurs.
1. Jack's Yard
2. Enchanted Walk
Take a stroll along our Enchanted Walk. A sensory experience for all the family, this magical journey invites you to look, touch, smell and listen along the way. Here, you'll find:
3. Fairy Dell
4. Huff and Puff Adventure Playground
Burn off energy and have loads of fun in our adventure playground area – where kids of all abilities can:
5. Alfie and Friends
Come and get to know all our animals (including our mascot Alfie the Alpaca) up close and personal! Our educational animal zone is packed with animals – you will be amazed how friendly they are.
Your children are certain to make a friend! Come and say 'hi' to:
We feature special animal handling sessions throughout the day, and there are several feeding times to watch.
Please ensure that all children and adults wash their hands when leaving Alfie and Friends. There is a wash station at the exit from the animal zone.
6. Wilderness Walk
Meander through a range of wildlife habitats and experience our mini world of seasonal senses along the way.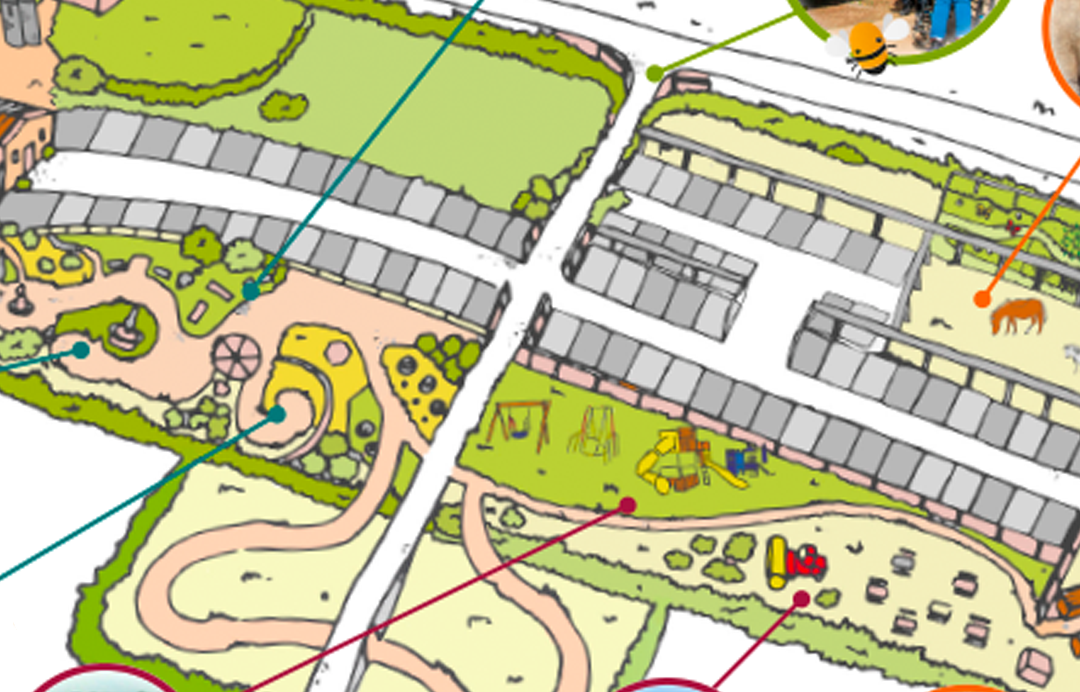 Don't miss a thing. See the latest seasonal events from Fairytale Farm to delight your little ones. From a visit from the Easter Bunny to our themed weeks and half term events. There is always something going on.
Click here