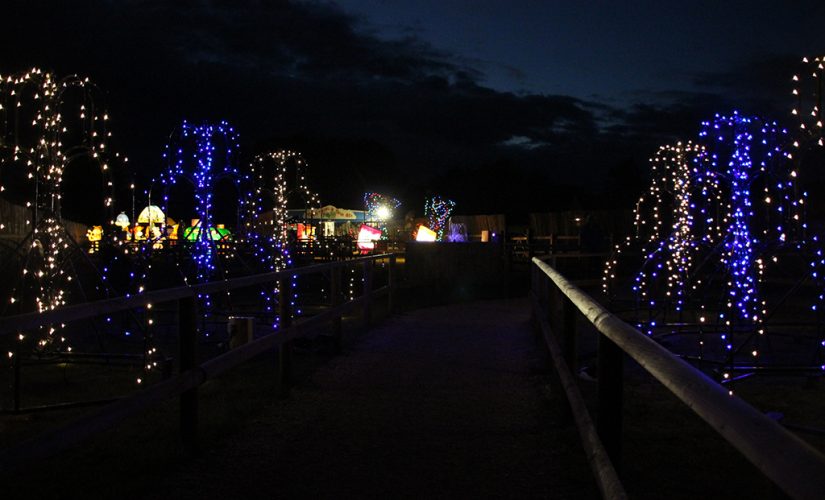 Illuminated Evenings are back!
Don't miss our Illuminated Evenings on Saturdays and Sundays from 13th October to 23rd December, and Monday 24th December.
The park will be open all day as normal, but when daylight fades the entire Enchanted Walk will become a magical wonderland of fairy lights, which will delight children and adults. The Mermaid Garden, Giant's Camera, The Extinct Band, Giant Party Poppers, and Light Fountains will be a blaze of colour and the Dancing Water Fountains will be illuminated. We also have new and updated features that were not part of last year's line-up, and our Fairytale Street will be illuminated.
The farm will stay open until one hour after dusk every weekend, and daytime visitors can stay on and see the illuminations for free. We also operate a reduced admissions price from 3:30pm. The Beanstalk Cafe will be open throughout with a choice of hot and cold snacks.
The adventure playground and animal areas will close at dusk as the lights come on, so be sure to arrive in good time so you don't miss all that Fairytale Farm has to offer in the daylight. And, don't forget, our annual pass holders can visit for free, as many times as they like.
On these special event nights we will also be offering an all-in farm admission and food package. Our 'Illuminations and Supper' package is available from 3:30pm for £6.25 per person. This price gives evening entry to the Farm (with a chance to see the animals if you arrive promptly at 3:30pm), a soup with crusty bread or hot dog plus a hot or cold drink, and finish the evening with a stroll through the illuminated gardens after the lights switch on. A truly magical evening for the whole family. You can buy these in advance here for only £5.75 (a saving of 50p per person from this already discounted price). Note that the animal area and playground closes at dusk so please arrive as soon after 3:30pm as you can if you want to see these parts of the park before the illuminations switch on.
See photographs of last year's display here. Buy standard farm admission tickets (which include illuminations) here, or discounted 'Illuminations and Supper' evening tickets here.
Posted: Sunday July 8, 2018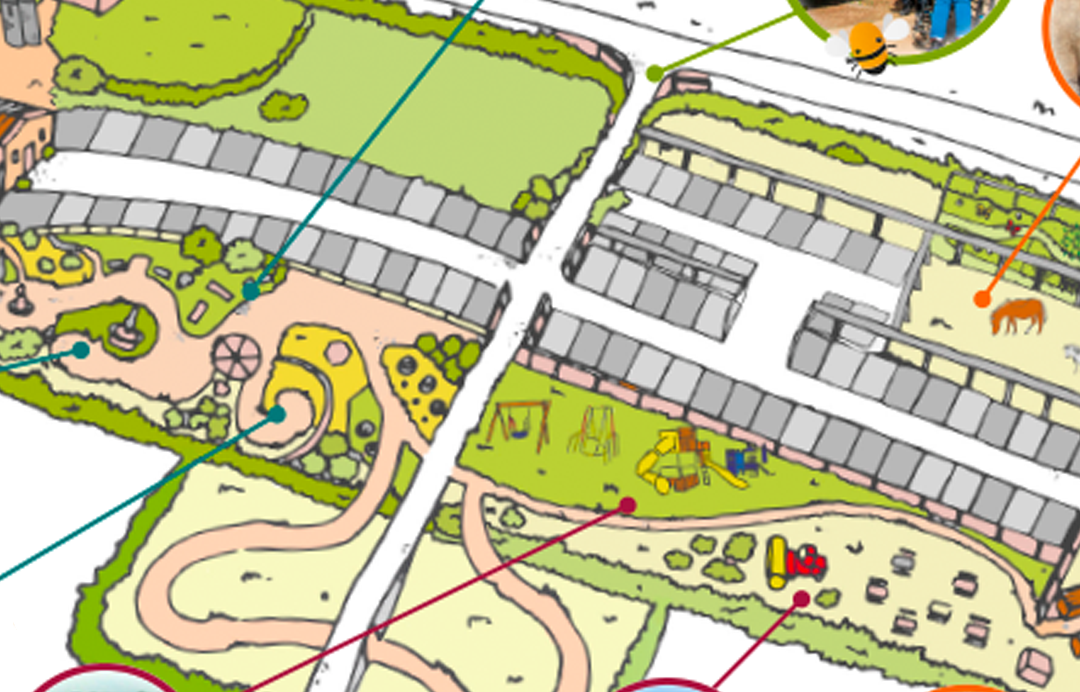 Don't miss a thing. See the latest seasonal events from Fairytale Farm to delight your little ones. From a visit from the Easter Bunny to our themed weeks and half term events. There is always something going on.
Click here